Your personal library
You need a personalised overview of all publications within your area of expertise. You wish to gain access to all publications that are of interest to you, and only those publications. Jurisquare offers a solution tailored to you.
The most extensive law library
Jurisquare offers you the widest selection of law publications in Belgium: over 140 journals and more than 2000 books from established Belgian publishing houses.
Quality & productivity
As a professional you strive to achieve the highest degree of efficiency and quality. A personalised library and a powerful search engine will help you find the most relevant information without wasting precious time.
Ease of use
Jurisquare is committed to offering its members the most transparent and user-friendly online experience possible. A well-designed interface is of the utmost importance to us.
Recently published
journal issues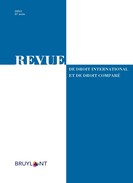 December 18, 2019
Revue de Droit International et de Droit Comparé

Volume 2019 nr 4
More >>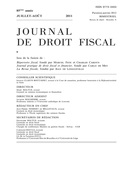 December 10, 2019
Journal de droit fiscal

Volume 2018 nr 7
More >>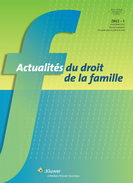 December 10, 2019
Actualités du droit de la famille

Volume 2019 nr 9
More >>
Recently published
books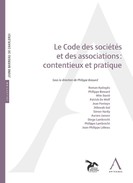 December 5, 2019
Le Code des sociétés et des associations : contentieux et pratique

R. Aydogdu, P. Bossard, W. David, P. De Wolf, J. Fonteyn, D. Gol, S. Hardy, A. Jansen, D. Lambrecht, P. Lambrecht, J-P. Lebeau
More >>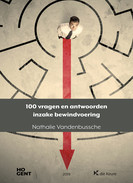 November 30, 2019
100 vragen en antwoorden inzake bewindvoering

N. Vandenbussche
More >>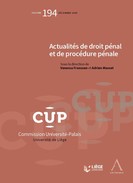 November 29, 2019
Actualités de droit pénal et de procédure pénale

M-A. Beernaert, A. Berrendorf, C. Deprez, D. Dufrasnes, G. Falque, D. Flore, L. Grisard De La Rochette, C. Guillain, L. Kennes, C. Marr, O. Michiels, P. Monville, J. Rozie, M. Töller, D. Vandermeersch, A. Werding
More >>
Testimonials
"I have recently discovered Jurisquare and was immediately convinced. Our lawyers are very satisfied because they can access all their journals directly. An indispensable tool necessary to organize our work efficiently. "
Alexandre Janson - Van Bael & Bellis
"Jurisquare is zeer gemakkelijk te gebruiken, en bijzonder overzichtelijk. Je vindt er alles direct terug."
Erwin Hollevoet - gemeenschappelijke bibliotheek gerechtsgebouw Gent